"I have not failed. I've just found 10,000 ways that won't work."
Ohio State sliced through the Michigan State defense Saturday night and made it look easier than finding a parking spot at a driver's ed. class. The Buckeyes won 49 – 37 and there is not much to be negative about this week which makes it a perfect time for a little self reflection…
My preview post for last weeks game listed ten events that needed to happen/not happen for the heroes to return home triumphant after a short trip up north. I named each fact after made up movies for no reason at all- please ignore this. I have a feeling I was way off and I need to take my whooping. Come with me on a self centered journey and we'll dissect my predictions together.
Let's see how much I truly know about this great sport (last week's post in Italics):
10. No More Carnage:
Plot: How much more confident would Ohio State feel if they walked into Saturday's battle with Braxton Miller, Noah Spence and Rod Smith? The team has been relatively lucky with injuries and suspensions for the most part but no more A list actors can be cut or this movie will be the next Gigli.
Grade: C+Â 
Tough to say either way. Only reason for the + is that Eli Apple was secretly hurt and his missing the first series cost the team 6 points.
9. Dos La rotación de existencias:
Plot: Yes I googled the Spanish word for turnovers and I'm still not sure if I used it right. I think Ohio State needs to create at least two turnovers to take down Sparty in this foreign film.
Grade: F-
Completely wrong- Ohio State needed 0 turnovers in the victory. I feel dumber than an Alabama fan trying to file taxes. Jimbo's Coffee and Handguns Cafe does a horrible job of keeping W2 forms on file.
8. Reaction:
Plot: Tom Herman and Urban Meyer have taken some heat for the play calling in close games recently and it seems the answers to what opposing defenses are showing them are not figured out until after the game. That can't happen this week; Dantonio will throw some confusion at the young guns and in game adjustments need to be on point or similar offensive outputs to VA Tech and PSU could be on the way.
Grade: A-
Coach Herman and Meyer were counting cards and knew what was coming from the Spartan defense. Fans couldn't have asked for a better gameplan and in game adjustments.
7. Pick One:
Plot: Moving the ball will be tough against the Spartans and giving them a short field is a death sentence. J.T. Barrett will make some freshmen throws and for Ohio State to win only one of them can fall into a Spartan's gut.
Grade: C-
Grading myself pretty hard here for assuming Barrett would have any bad throws at all. Man that kid was tossing the rock.
6. South of 250:
Plot: If Connor Cook goes over 250 passing yards then I would guess that Ohio State is dead in the water.
Grade: F-
If you would have told me Connor Cook would throw for nearly 360 yards I would have been booking my tickets to some poopy Florida bowl instead of buying Big Ten Championship tickets.
5. Eastern Silence:
Plot: Nothing helps a really young team win in a hostile environment better than a quick start. East Lansing needs to be punched in the face and shut up early to help with the audibles Barrett loves to call at the line of scrimmage. The crowd will be rough but not near as rambunctious as the Penn State bunch.
Grade: F+
I'll give myself the generous + here for the fact that Ohio State moved the ball a little bit on their first drive before our favorite German left a 49 yard kick short. It showed the Spartan faithful that Ohio State was very capable of moving the ball right off the bat. The F is for falling for the fact that a MSU crowd could affect the game at all. Their students don't even want to be at games.
4. Breakdown Limit:
Plot: The two least experienced units on Ohio State's squad are the two that will decide the outcome in my opinion. How the offensive line and secondary handle the confusion that will be headed there way will mean everything. Breakdowns that allow sacks and give up big plays cannot happen often this week.
Grade: B+
The offensive line played great and the fat guys only had a few minor mistakes in the first half. The secondary wasn't outstanding but they certainly limited the big play after the first drive.
3. Seven Touches:
Plot: Dontre Wilson and Jalin Marshall need at least 7 offensive touches each to exploit the Spartan defense as Oregon and Purdue seemed to use in getting the edge. If this doesn't happen then some serious discussions need to be made about who the Buckeyes are.
Grade: F-
Not only did these two only have a combined seven offensive touches but they accounted for three fumbles total (I'm pinning the punt disaster on Marshall).
I am a complete failure; I thought these guys would be the difference in the game and they may have been the only reason this game wasn't a four touchdown victory.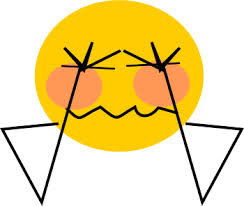 To be fair I still love both guys and they still each had a shining moment.
2. 40 Yards to Happiness:
Plot: Michigan State is not the type of team to give up chunks of yards at a time. To put up enough points to win I think Ohio State needs at least 3 plays over 40 yards.
Grade: A+
Ohio State had four crucial big plays over 40 yards. My saving grace was this very safe prediction and I guess I'll take it.
1. The Man Who Saved the World in 60 Minutes Under a Full Moon Using Only His Bare Hands and a Ponytail:
Plot: Joey Bosa steals the show and Connor Cook's girlfriend in the baddest ass movie of all time.
Grade: F-
Not only did Bosa have his worst statistical game, he put his beautiful hair on the bench with a ski cap…
Still my sun and stars was creating havoc and opening up the wormholes for Michael Bennett and caused a few holds.
Prognosis: Idiot      Total GPA:  1.71 = D
Ugggg that was as ugly as one of those greasy Ole Miss frat boy's look. Live and learn right?
On deck: The fighting Goofs of Minnaysowta. They got a pretty good team and it looks to be a high of around 20. Yipes, glad I'll be in toasty Columbus that day. I just booked my tickets to the BTCG and a loss to the Gophers would not only ruin the Buckeye's national championship dreams but it will also mean I just over-drafted my checking account for nothing…
I'll be doing the preview this week (assuming the higher ups don't read this disaster) so look for that around Thursday or Friday.
Oh and don't forget that Buckeye basketball tips off Friday against Umass-Lowell
Bonus: Those of you who haven't gotten your new smart phone yet here is a hilarious Portlandia scene:
Double Bonus: Since the Browns are in first I can now laugh at this. THEY KILLED HIM!