By: Phil Schoch, Twitter me @osuphil95
Each week in this spot, we squint and peer at the college football landscape – the story-lines, point spreads and match-ups – and predict each B1G game as well as a few national spotlight games.
The season is a long journey, but we're right back to where we started – back to .500! After a 4-3 mark versus the spread in Week 8, Pick 'em & Tidbits has emerged from the dank despair reserved for degenerate gamblers, hobos on smack and rail-riding blues men. I can breathe again, if only for one week – 49-49 against the spread. But this train ain't stopping. There are more gigs to be played. More tips to chase down. More back alley scores to be made. Come on, man. We didn't choose this life! It chose us!
My Week 8 PM Stukenborg Fearless Prediction was an outright bust once again as the Utes were exposed by Southern Cal. I
was 5-2 straight up last week, keeping me slightly above the 75% threshold at 74-24 (75.5%).
Week 8 was an on-paper clunker – ahhh, but the story-lines continued to develop. Two of the previously undefeated got their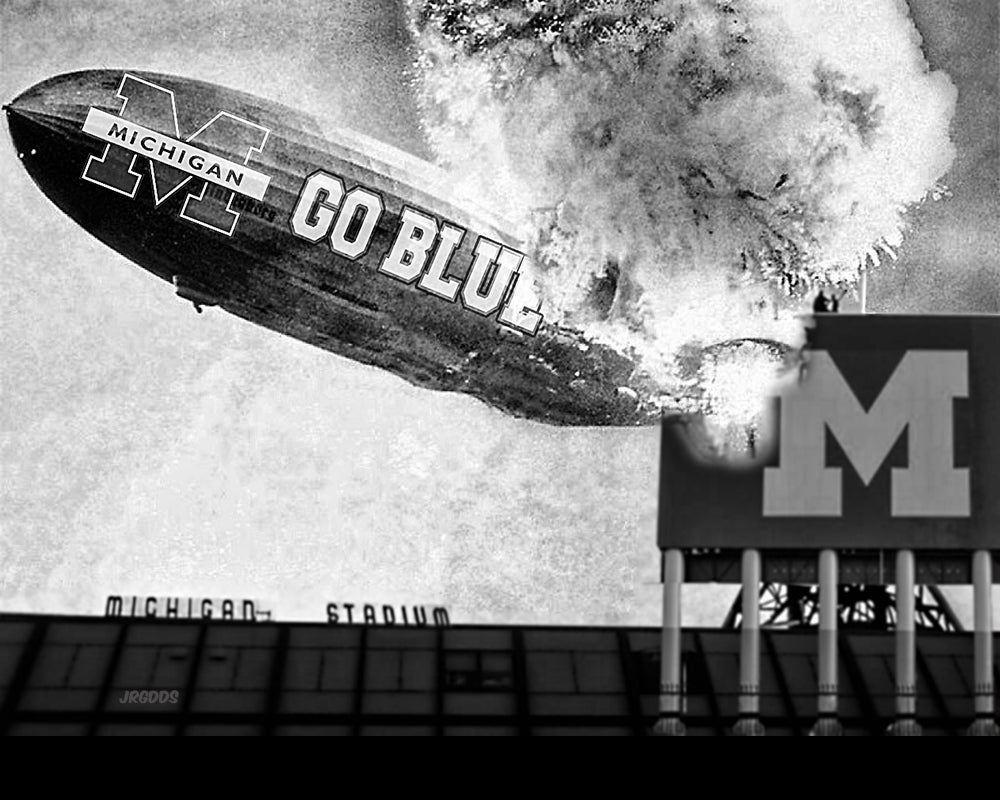 comeuppance. The Utah Utes were mauled at the Coliseum by Southern Cal and Florida State flamed out in dramatic Michigan/Hindenburg-style versus Georgia Tech. Undefeated Baylor appears to have lost it's starting quarterback due to a fractured vertebrae. Bama needed a 4th quarter rally at home to defeat 3-4 Tennessee, yet the Bristol agenda pushers are already lobbying for 1-loss-er's, Bama and Stanford. [Note to Buckeye fans: Do not rage watch ESPN! It's more hazardous to your health than processed meats. Relax. Let November play out. Just whisper – not yell (I'm being specific) – "Serenity now" a few times, turn off the TV, grab a beer or take a walk. Relax. Breathe.]
Disclaimer:Â Although to the outsider it may appear glamorous, the hobo's life is not for everyone. Do not wager your hard earned money or your shopping cart full of aluminum cans based on anything seen in this article. You'll thank me in the comments section.
Around the B1G…
Saturday, October 31 – Happy Halloween!
Illinois

 

12:00

ESPN2

Vegas says… Lions -6

At Penn State

 
Penn State continues to masquerade as a quality opponent with their 6-2 record and Christian Hackenberg is wearing his bottom-half-of-the-B1G-QB costume again this season. Â In conference play and against their one Power 5 non-conference opponent (North Carolina), the Illini have yet to score over 20 points. A very wart-y match-up.
Fro
m 1966 – 2012, legendary Minster (Ohio) resident, Paul 'P.M.' Stukenborg (pictured above) posted his weekly sports predictions in the hometown paper, The Community Post. Each week, Pick 'em will make a P.M. Stukenborg Fearless Prediction and call for an underdog to to knock off the favorite.
Pick em says… Illini, 20-17.
Nebraska

 

3:30

ESPNU

Vegas says…

Huskers -10.5

At Purdue

 
Nebraska is 3-5. The 5 losses have been by a total of 13 points! The Huskers must go 3-1 to reach bowl eligibility. A pair of undefeated teams, Michigan State and Iowa, are on the schedule for November. It's going to be a long cold winter in Lincoln. Purdue is 1-6 and the locals are ready for basketball season to tip off.
Pick 'em says… Â Huskers, 27-17.
Rutgers

 

12:00

BTN

Vegas says…

Badgers -20.5

At Wisconsin
Despite mounting injuries, Wisconsin is 6-2 with a November schedule that should land them in a sun-drenched Florida bowl. Rutgers is 3-4 and once the dangling carrot of bowl eligibility is eliminated, look for this team to implode and for Kyle Flood to get whacked.
Pick 'em says… Badgers 31-13. 
Maryland

 

3:30

ABC

Vegas says… Iowa -17

At Iowa

 
Iowa – good. Maryland – bad.
Pick 'em says… Iowa 27-17.
Michigan

 

7:00

ESPN

Vegas says…

Wolverines -13.5

At Minnesota

 
Minnesota was a popular pick as preseason favorite to win the B1G West. The Gophers are 4-3, but must face Michigan, Ohio State, Iowa and Wisconsin in four of their last five games. Not very B1G Coach of the Year-like Jerry Kill! The Wolverines should be plenty motivated to get back on the field and playing the thoughts of the Spartan game out of their thoughts.
National Spotlight Games… Michigan, 31-14.
Georgia

3:30

At Jacksonville

CBS

Vegas says… Gators -2.5

Florida
This annual clash used to known as…
The World's Largest Outdoor Cocktail Party.
But in 2006 both refined institutions and the Southeastern Conference asked CBS and the city of Jacksonville to abandon the name in promotions due to concerns about alcohol abuse by students and other attendees. As a result, fans of both schools have had to get blackout drunk for a rivalry that lacks an official name.
Pick 'em says… Last year a Muschamp-led Gators crew embarrassed the Dawgs and rushed for 418 yards. Gators again, 34-31. 
Notre Dame

8:00

ABC

Vegas says… Irish -10

At Temple
Pleeeeease Temple? Pretty please – with we'll-forget-Bill-Cosby-is-your-most-famous-alum on top?
Pick 'em says… Irish 34-20.
SO LONG AL GOLDEN…Â