By: Phil Schoch, Twitter me @osuphil95
Each week in this spot, we look at college football's point spreads and match-ups and predict each B1G game as well as a few national spotlight games.
After my savant-like selections in Week 4, Pick 'em & Tidbits slipped below sea level with a 4-6 mark versus the spread and 7-3 straight up in Week 5. My PM Stukenborg Fearless Prediction (Bama over the Dawgs) covered for the 5th consecutive week and won outright for the second time. After five weeks, I am 34-39 against the spread and 56-17 straight up.
Bert the Head Hog put the brakes on the Razorbacks three game losing skid with a come from behind victory over Tennessee (more on them later). But fear not haters! The Hogs are 17-point dogs to Bama this week. #bucketsofbertsbacontears
Disclaimer: Warning! Do not try this at home! I am a trained professional (at something).
Around the B1G…
Saturday, October 10
Indiana

 

12:00

ESPN2

Vegas says…

No point spread available

At Penn State

 
Oooooh-oo-oooh, sweet child o' mine. Oh-oh-oh-oooh, sweet child o' my-yine! Guns N' Roses lead singer, Axl Rose, is originally from Lafayette, Indiana. Rock around the Clock-er's, Bill Haley & His Comets, were from Chester, Pennsylvania.
Pick 'em says… This game currently has no point spread, because of injuries sustained by Indiana's starting QB and RB in the Ohio State game. If Nate Sudfeld and Jordan Howard are near 100%, I like the Hoosiers in a close one. If not, Penn State  rolls into Columbus next Saturday at 5-1.
Maryland

 

12:00

BTN

Vegas says… Bucks -33.5

At Ohio State

 
This could be the game that sends Maryland into the tailspin that costs Randy Edsal his job. If Ohio State's offense can not get on track versus a hapless Maryland squad and continues to struggle, I will officially be concerned for the long-term outlook of this squad. Â Excellent opportunity for a shutout this week as the Terps netted less than 100 yards of total offense last week against Michigan.
Pick 'em says… For the fourth consecutive week, I'll call for the O to finally break out. 52-0. Eventually I'll be right.
Illinois

 

12:00

ESPNU

Vegas says… Hawkeyes -11

At Iowa
Kirk Ferentz can almost taste his fourth B1G Coach of the Year award! However a plucky crew of Cubit, Fitzgerald, Harbaugh and _______ (anyone who might beat Ohio State) are keeping the competition, lively, I guess.
Pick 'em says… Iowa's 10-6 victory last week at Wisconsin was a sleep inducing beauty. If the Buckeyes were not playing in the noon slot, this would be a fantastic sleeper too. Hawkeyes, 24-14.
Northwestern

 

3:30

BTN

Vegas says… Michigan -8

At Michigan

 
Since 2005, Michigan has a record of 77-54 and their last true B1G Championship was in 2003. So it's understandable why the Walmart Wolverines are so excited about four consecutive wins. Since 2005, Northwestern is 78-45 with their last true B1G Championship in 1995. All 20,000 Wildcat fans are mildly bemused by the team's 5-0 start.
Pick 'em & PM Stukenborg says…
Let's go Wildcats! Northwestern, 20-17.
From 1966 – 2012, legendary Minster (Ohio) resident, Paul 'P.M.' Stukenborg (pictured above) posted his weekly sports predictions in the hometown paper, The Community Post. Each week, Pick 'em will make a P.M. Stukenborg Fearless Prediction and call for an underdog to to knock off the favorite.
NSFW ALERT! Pure Michigan! Walmart Wolverines, https://youtu.be/01Kz6Rw99Kk
Wisconsin

 

3:30

ABC

Vegas says… 'Huskers -1.5

At Nebraska

 
These two proud programs are coming off mostly incompetent and embarrassing losses last week and now face each other in a B1G West elimination game. The loser can be assured that they won't have to catch a whoopin' in the B1G title game. Happy Oktoberfest!
Pick 'em says… Oktoberfest gals over amber waves of grain ev-er-y-time. Badgers, 16-13.
Minnesota

 

3:30

ESPN

Vegas says… Gophers -3

At Purdue

 
What the heck, Gophers? In a month's time, you've gone from B1G West favorites to 3-point favorites over Purdue? Not very B1G Coach of the Year of you, Jerry Kill.
Pick 'em says… Â I would never wager on this game, because I don't trust either team. But I have to make a selection to preserve the integrity of this weekly article. Why not? Boiler up? 17-13?
Michigan State

 

8:00

BTN

Vegas says… Sparty -15

At Rutgers
Sparty has under-performed all season and Rutgers is New Jersey Purdue, so forget the analysis.
While I was pecking away at this article, the news of legendary New Orleans drummer – Smokey Johnson's passing was confirmed. Instead of thinking about Rutgers, enjoy a Smokey classic. SAFE LINK! https://youtu.be/SlBuc863hU0
Pick 'em says… Spartans, 38-13.
Texas

12:00 at Dallas

ABC

Vegas says… Sooners -17

Oklahoma

 
Oh the bloodshot Eyes of Texas are upon you! No amount of Lone Star swill can erase the 50-7 spanking TCU applied to Bevo's hindquarters. What's worse Horn's fans? 50-7 or that TCU let up after halftime so they wouldn't run up the score? Now more than ever, Texas is a perfect fit for the B1G West.
Pick 'em says… The Sooners can't possibly blow this one, right Bob? OU, 38-13.
Georgia

3:30

CBS

Vegas says… Dawgs -3

At Tennessee

 
Of course Georgia wasn't ready for prime time against Alabama last week and got drilled. Will the Bama loss carry over on the road this week at Tennessee? Tennessee was the preseason talk of the SEC East. Now the Vols are 2-3 with three double-digit, gag-job losses to Oklahoma, Florida and Arkansas. With the hot seat getting hotter and another high profile loss, either Mark Richt or Butch Jones, is going to need flame-resistant Underoos.
Pick 'em says… Tennessee at home, 27-24.
Miami, Fl

8:00

ABC

Vegas says… 'Noles -9.5

At Florida State
C'MON, #FIREALGOLDEN THESE BANNERS ARE EXPENSIVE. Similar banners have been flown over every Miami game this season.
For a taste of the real Florida, follow @_FloridaMan on Twitter. Three of his most recent headlines are…
Florida Man Dances on Hood of Car in 7-Eleven Parking Lot While Swigging Brandy, Says It's His "Chilling Day" 
Florida Man Says He Spends 8 Hours a Day Trying to Regrow His Foreskin 
Florida Man Denies Mutilating Goat; Says He Only Took Part in Religious "Animal Sacrifice", Still Running For Senate.
Pick 'em says… You're not going to watch this game. You're going to watch the Columbus Blue Jackets at the New York Rangers on FOX Sports Ohio and listen to Canada's version of @_FloridaMan, Jeff Rimer, on the call.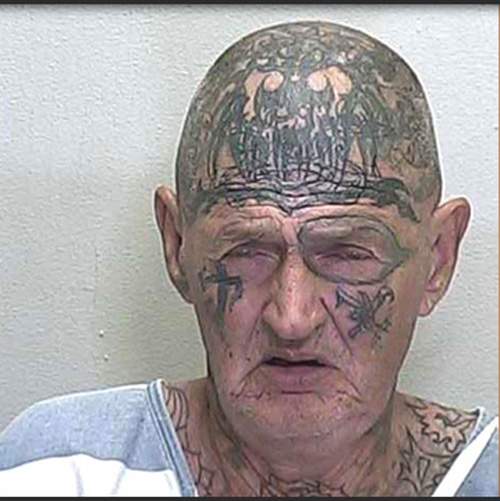 Seminoles, 27-20.