By: Phil Schoch, Twitter me @osuphil95
Each Wednesday evening Pick 'em & Tidbits peers into the Magic 8 Ball and predicts each B1G match-up as well as a few national spotlight games. Will we reach the 50% level?
BUT…
Don't call it a comeback! I've been here for… well, five weeks.
Week 4 proved to be a pleasant bounce-back week for Pick 'em & Tidbits as I tallied a 10-5 record versus the spread. I was 11-4 straight up. My PM Stukenborg Fearless Prediction covered for the 4th consecutive week, but for the 3rd consecutive week fell short of the outright win by a field goal or less. After three weeks, I am 29-34 against the spread and 49-14 straight up.
Bert Bielema's bacon fat dripping tears continue to flow (Toledo, Texas Tech and Texas A&M). Can Tennessee rebound from a second high profile, double digit collapse (Oklahoma & Florida) to taste the maple-pepper flavored ocular goodness of Bert's tears? #bertforillini #chiefillinibert
Texas Tech! So close. You could have satisfied millions, if only your defense and bell ringer had more starch and stamina.
Disclaimer: I am not a clairvoyant! Do NOT contact the Cayman Islands to wager actual money based on anything uttered in this weekly post. Do you even know where the Cayman Islands are? Frankly, they sound made up to me.
Around the B1G…
Saturday, October 3
Army

 

12:00

ESPNU

Vegas says… PSU

No spread available

At Penn State
Penn State has pseudo-recovered from their season opening loss to Temple. After Army and Indiana, next week, they could be a 5-1 smoke and mirror show rolling into Columbus for a prime time match-up versus a team wearing ridiculous all-black uniforms.
Pick 'em says… Penn State 31-10.
Purdue

 

12:00

ESPN2

Vegas says…

Sparty -21.5

At Michigan State

 
Is former Jim Tressel assistant coach, Darrell Hazell, making enough progress in year three at Purdue? After a 1-3 non-conference slate that included losses to MAC and C-USA schools, Purdue will certainly be significant underdogs in all eight B1G games. Â Hazell currently sits at 5-23 in 2+ seasons in dumpster-scented West Lafayette. The Boilers five wins are less-than-impressive: Indiana State (twice), Southern Illinois, Western Michigan and Tim Beckman's Illini.
Pick 'em says… By all accounts, Hazell is far too good of a human to get short-circuited this season, but an empty stadium and mounting losses will make the situation difficult. Nothing doing this week. Spartans, 34-10. 
Minnesota

12:00

BTN

Vegas says… 'Cats -4.5

At Northwestern

 
Northwestern skillfully posted a 4-0 non-conference record, including two of the conference's best wins (Stanford & at Duke). Fitzy & The 'Cats have been in this position before and have collapsed dramatically. I'm looking forward to my second quarter/halftime nap while this game silently grinds to a nub on TV #2.
Pick 'em says… There will be drool. First team to 20 wins? Northwestern, 17-14.
Iowa

 

12:00

ESPN

Vegas says…

Badgers -7

At Wisconsin

 
On TV #1, Iowa and Wisconsin will run the ball, run the ball, punt the ball, punt the ball… zzz… zzz… zzz…
Pick 'em says… Copious amounts of drool. Badgers, 24-18.
Nebraska

3:30

BTN

Vegas says… 'Huskers -7

At Illinois

 
Illinois (3-1) vs Nebraska (2-2). This would be far more entertaining to not watch if Tim Beckman and Bo Pelini were coaching. But they're not, so I'm still not watching.
Pick 'em says… Nebraska, yawn, 31-17. Mike Riley? Really Nebraska? Are you just happy to cash B1G checks and be mediocre with a nice guy coach? I don't git it. Ya know, you used to be somebody!
Ohio State

 

3:30

ABC/ESPN2

Vegas says… Bucks -21

At Indiana

 
Dean Martin (born in Steubenville, OH as Dino Crocetti) was one of the most popular entertainers of the mid-20th century. He teamed with Jerry Lewis as the comedy duo Martin & Lewis. He was a member of the Rat Pack, the host of the television variety program, The Dean Martin Show (1965–1974), and starred in motion pictures. His legendary voice earned him dozens of hit singles including his signature songs That's Amore, Everybody Loves Somebody, You're Nobody till Somebody Loves You, Volare, and Ain't That a Kick in the Head?
Kenny "Babyface" Edmonds (born and raised in Indianapolis) is an R&B musician, singer-songwriter, and record producer. He has written and produced over 26 No. 1 R&B hits throughout his career, and has won 11 Grammy Awards. Thanks, Wikipedia!
Pick 'em says… It's October – time for leaves and losses to pile up in Indiana. Bucks, 45-13.
Michigan

 

8:00

BTN

Vegas says… Blue -16

At Maryland

 
How long will Maryland continue with the Randy Edsall charade? The Terps got flipped on their shell by Bowling Green and West Virginia in non-conference play and are now staring at the very real possibility of six consecutive losses to kick off B1G play. The Terps have Under Armour cash (founder & CEO, Kevin Plank is a Maryland alum), high caliber recruits who love to leave Maryland, a half-empty stadium and zero juice in the program. One good hire and the Terps could quickly move up the B1G ladder. Who? Suggestions? Anybody?
Pick 'em says… NSFW ALERT! Pure Michigan. https://youtu.be/q4AHzbCBEAA, 34-13.
National Spotlight Games…
West Virginia

 

12:00

FOXS1

Vegas says… Sooners -7

At Oklahoma

 
I have no idea what to expect from these two in this match-up. But, what I can count on (but not understand) is the announcers will reference Big Game Bob multiple times (even though he hasn't attended a big game in years). What I also don't understand is why no one reports that Dana Holgorson is wearing Kelsey Grammer's prop hair from his Cheers days.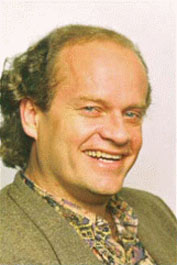 Pick 'em says… Oklahoma, 38-33.
Alabama

 

3:30

CBS

Vegas says… Dawgs -2.5

At Georgia

 
From 1966 – 2012, legendary Minster (Ohio) resident, Paul 'P.M.' Stukenborg (pictured above) posted his weekly sports predictions in the hometown paper, The Community Post. Each week, Pick 'em will make a P.M. Stukenborg Fearless Prediction and call for an underdog to to knock off the favorite.
Pick 'em says… If it feels like I'm taking the easy way out in order to pad my Fearless Prediction record – oh, I am. Never trust these 'Dawgs on the big stage. Tide, 34-28. 
Notre Dame

 

8:00

ABC

Vegas says… Pick 'em

At Clemson

 
High stakes. High profile. Death Valley. College Game Day. Howard's Rock. Running down the hill. All of the ingredients are in place for a very public and very tasty Clemsoning.
Pick 'em says… https://youtu.be/y5kgnelyei8 Is anyone listening to me? Is anyone actually reading this?  No seriously, does anyone even read these articles? If so, pleeeease let me know. Irish, 38-34.