Since taking over for the Buckeyes in 2012, Urban Meyer has amassed a top 10 recruiting class every year – with an average national rank of 4.25 during that four year span.  That might not be all that surprising considering this is Ohio State; a school which resides in a high school football hot bed and is the only in-state college football power. But unfortunately for Urban Meyer, he took over the Buckeyes after the worst season in over 100 years and he was facing a steep uphill climb. He was fighting against his fellow Big Ten coaches and their constant negative recruiting tactics – Ohio State was a broken and corrupt program who had been beaten by the likes of conference foes Michigan, Penn State, Michigan State, Nebraska and Purdue.  Brady Hoke and Michigan were coming off a Sugar Bowl victory and their first win against the Buckeyes since 2003.  Outside of the B1G (the southeast in particular is an area coveted by Urban and for good reason) the discussion wasn't only about the on-field struggles of the Buckeyes, but how Urban Meyer can't be trusted.  Look what he did to the Florida program.  He walked out on his players and left the program in disarray.  Would you want your son to play for a coach like that?  
Urban's response to all this negativity?  He simply flipped several big name recruits, ensuring that his peers knew that Urban hadn't lost a step in the living rooms of top prospects.  Noah Spence (heavy PSU lean), Tommy Schutt (ND commit), Brionte Dunn (flirted with TUN), Se'von Pittman (MSU commit), Taylor Decker (ND commit) and Kyle Dodson (Bert was sad) all pledged to the Buckeyes during the first few months of Meyer's reign.  That momentum has continued on for Meyer and his staff.
The scariest part of all of this for non-Buckeye fans? Â Urban's 2016 and 2017 classes are currently projected as being the best of the bunch (both classes are currently #1 in the country). Â Let's take a look at how this 2016 class currently stands, and where it could finish by signing day.
Current Commits: (247 Composite rank)
QB: Tristen Wallace (179)
RB: Kareem Walker (31)
WR/HB: Demario McCall (44), Austin Mack (101), *George Hill (129), Kierre Hawkins (304)
TE: Jake Hausman (100), Luke Farrell (155)
OL: Michael Jordan (124), Tyler Gerald (143), Jack Wohlabaugh (413), Gavin Cupp (555)
DL: Nick Bosa (5), Jonathon Cooper (26), Malik Barrow (299)
LB: Tuf Borland (281)
DB: Wayne Davis (317), Kareem Felder (793)
P: Drue Chrisman (874)
Total: 19 commits
*I don't expect Hill to be a part of this class. Â I think he eventually ends up at MSU or Pitt.
The biggest need right now is at DB and interior DL, areas where the Buckeyes continue to recruit the hardest. Â Now lets get to some prognostication…
DT Antwuan Jackson (56) – Arguably the top player on the staff's board currently and he fills a major need. Â Just unofficially visited Columbus for the Hawaii game, meaning an official visit is to be expected later in the season. Â Auburn has been the main competition so far.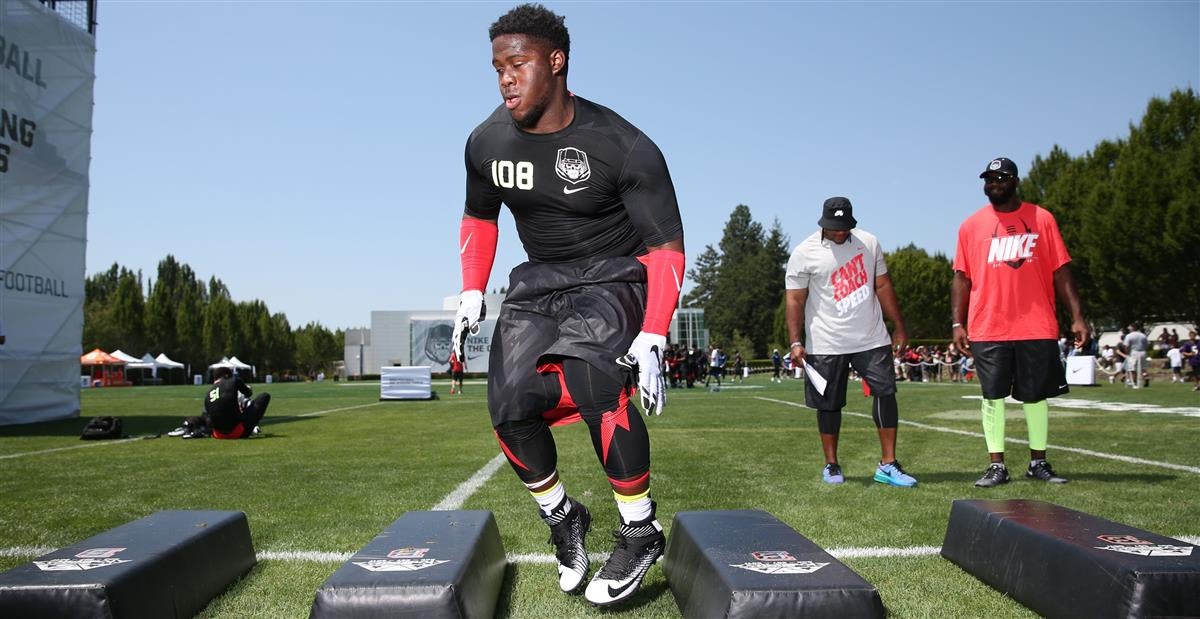 (247 Sports)
WR Binjimen Victor (71) – This position group has been about as fluid a situation as they come during this cycle.  Other names like Nate Craig-Myers and Donnie Corley we have heard about for months, but Victor is trending up right now.  Another big body receiver coveted by the NFL and a recent emphasis in recruiting by the OSU staff.
.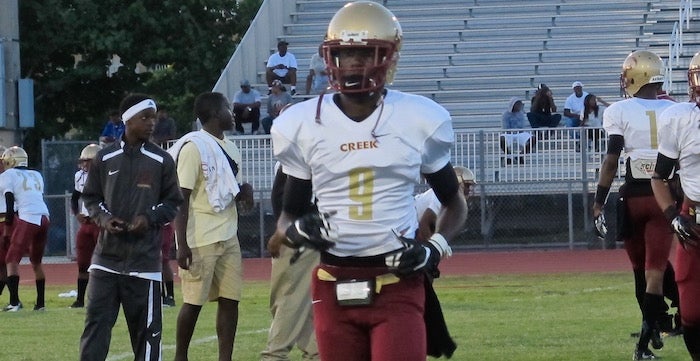 (247 Sports)
DB Jordan Fuller (123) – Quiet kid but has always been in constant contact with the staff. Â Will need to get him on campus for an official this fall. Â Has unofficially visited Rutgers, Notre Dame, TCU, Stanford, Penn State and Michigan State recently. Â Brother attends UCLA.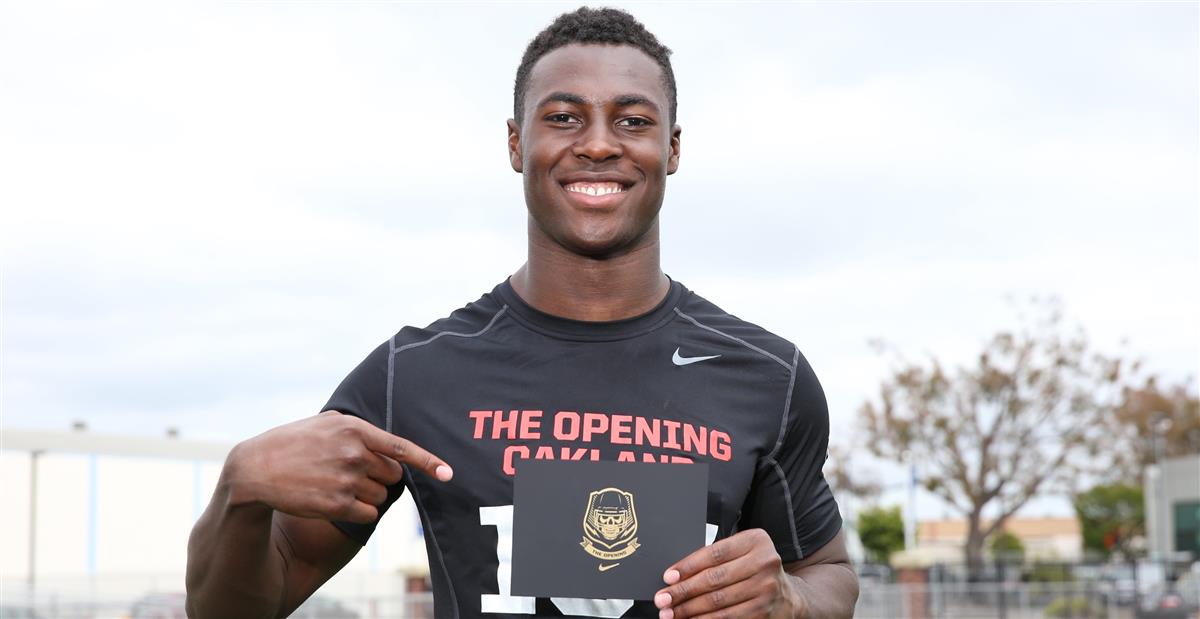 (247 Sports)
DB Damar Hamlin (151) – Pulling kids out of the Pittsburgh area is always tough, but the Buckeyes have been on this kid forever and he has been to campus numerous times.  Final four looks like it could be OSU, PSU, Notre Dame and Pitt.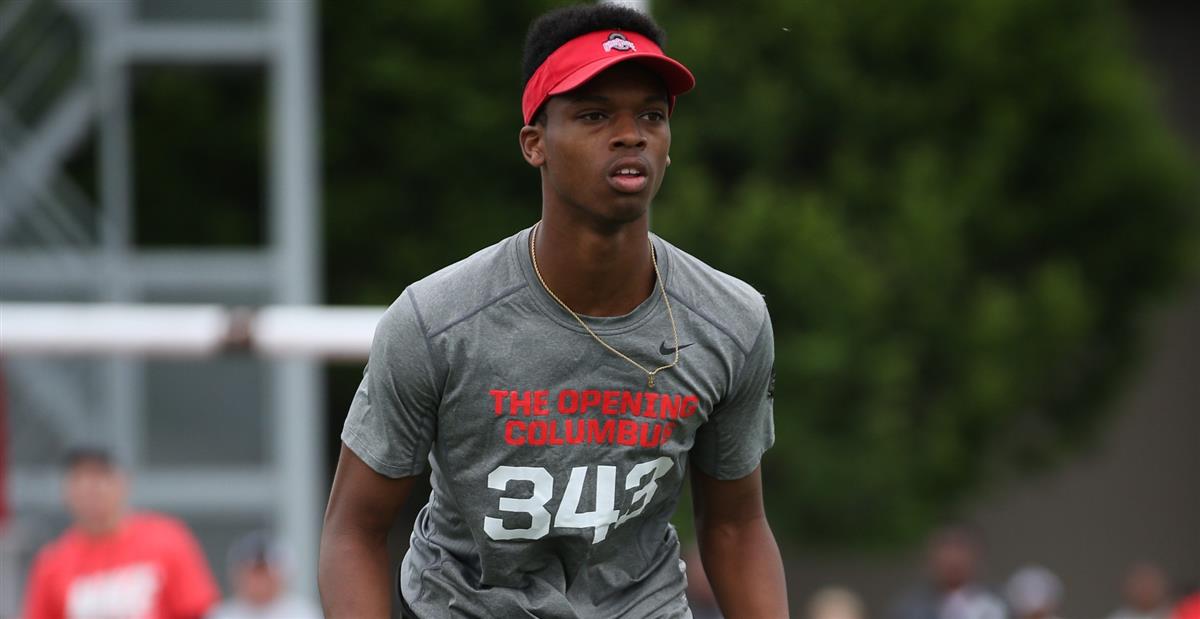 (247 Sports)
DB Tony Butler (530) – This is my dark horse pick. Â Every year there is someone who flies under the radar until the last minute and the Bucks swoop in and steal. Â I think the staff will be impressed with his senior game film at St. Eds and put on the full court press late in the process. Â A one time Pitt commit and Michigan lean who is now considering schools outside the B1G footprint, he is an interesting prospect to monitor this season.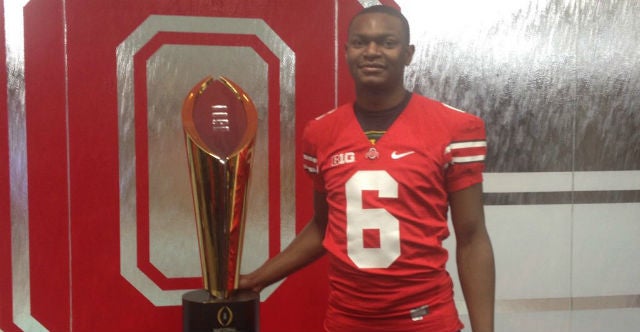 (247 Sports)