Coming off another sometimes impressive/sometimes horrendous win against a very pedestrian Indiana squad, the Buckeyes fix their focus to the final game of the regular season against Michigan.
Indiana is a team that really sucks but they are a different kind of suck than most other sucks.
Their quarterback couldn't throw a pass further than 20 yards down the field but they have arguably two of the best playmakers in the conference in Tevin Coleman and Shane Wynn-two guys who can turn any crease into 6 points. These two burned the Buckeye defense on Saturday a few times and kept the game close from an offensive side.  SEC East leader Missouri learned this the hard way as well.
Indiana's defense was given three gift turnovers and the outmatched Hoosiers played about as well as they could have, all things considered.
The Buckeyes look as good as any team in the nation when things are going smoothly but turnovers are turning into an alarming issue. If Ohio State continues in this giving mood they will be in trouble in every game the rest of the season- yes even this Saturday.
Growing up a 90's kid, I have learned to never sleep on any Michigan team, no matter the year. So forgive me if I am not feeling sorry for the Michigan team and fans during another disappointing campaign in 2014 and neither should you.
I'm not feeling as much of the awesome hate that usually comes this time of year and this is because human nature is to not kick a horse while he's down. Brady Hoke is a lame duck and will probably be coaching his last game for the pee and blue on Saturday and many Buckeye fans are sleepily going through this week looking forward to the Big Ten Championship Game.
Well I say not only should you kick this horse while they lay dying, but you should also elbow drop this horse to hell…
Here are ten reminders to get your blood boiling about that poopy school to the north:
10.  1996-
The first vivid memory in my tiny little Buckeye brain is of the heartbreaking season finale of the 96 Rose Bowl year. Ohio State was up 9-0 at the half and didn't score again while losing to a Michigan team that finished 8-4.
Ohio State finished 2nd in the country after the bowl games…
9. 2013 Premeditated attack on Ohio State's smallest player-
I don't care what anybody says, last years game contained an organized attack on a spunky Ohio State freshmen.
After some pregame trash talk, the first time Ohio State frosh Dontre Wilson touched the ball the Michigan hoodlums did this…
The scuffle lead to Dontre and senior offensive lineman Marcus Hall getting ejected with no Michigan penalites….
8. Desmond Howard-
Turd.
7.  Taylor Lewan-
Not only did he knock out an Ohio State fan after last years game… Seriously
But he's the one who "allegedly" threatened to rape a girl who accused his roommate of sexual assault if she spoke to the cops… Super Seriously
He has denied the second allegation and how can you not believe a guy with such a great smile?
6. Kyle Kalis-
After decommitting from Ohio State after the Tat-Gate situation came to light (not a big deal) and receiving some nasty tweets from some white trash Buckeye fans (probably me) the lifelong Ohio State fan had this to say… LOL
When asked about the 2012 game between the Big Ten rivals, which will be played in Columbus.
"There will be blood on the field and it won't be mine. … Quote it. Let them know."
Kalis didn't even see the field during the loss and is currently a big part of Michigan's atrocious offensive issues.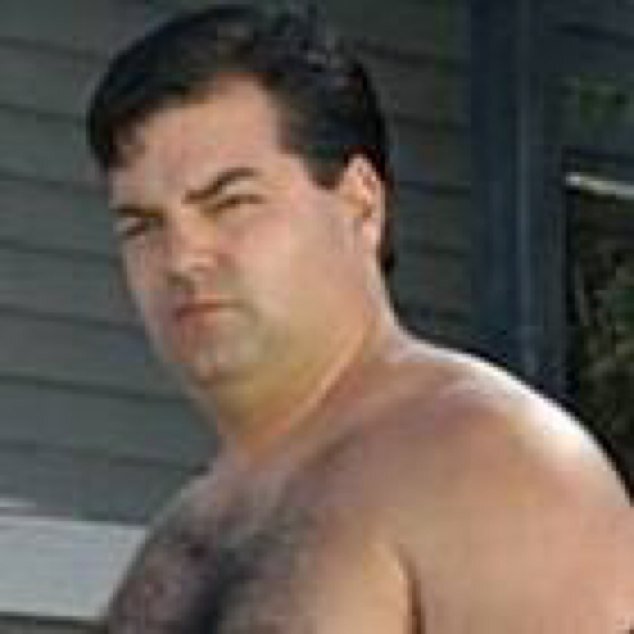 5. 2003-
Not many Ohio State fans bring up this season (probably due to still being drunk from the previous National Title season) but Michigan cost Ohio State a shot at defending their national championship after defeating the Bucks the last week of the year.
Gross.
4. Brady Hoke still says Ohio-
That worm says it just to get under dumb people like myself's skin.
And it works…
3. 2-10-1-
John Cooper is in the College Football hall of fame but is not remembered as one of the games best due to some pesky team from some smelly state.
How annoying
2. 58-45-6-
Even though the majority of Michigan's victories over Ohio State occurred when Babe Ruth was in grade school, Ohio State still needs 13 more wins in a row to tie the once great program.
#LivingInThePast
1. Trying to steal our loved one-
The University of Michigan had the audacity to offer Joey Bosa a scholarship…
Ohio State and Joey Bosa are perfect for each other and these snobs tried to intervene like a jealous ex girlfriend. Even though it didn't work out for the jamokes, I will never forgive them for trying to ruin my everything.
They crossed the line and no amount of losing seasons will ever redeem the Michigan punks in my book.
I hope all Buckeye fans will get up with me Saturday at 6AM and start downing the hate juice (liquor) and remind themselves how truly disgusting and fun this rivalry is.
Bonus- I finally forced myself to watch the whole thing and was not disappointed. How long will you last?
 
Double Bonus Michigan Edition- It never get old: