After what I dubbed a Buckeye Black Monday yesterday there will be no information about yesterdays happenings in this post. Feel free to browse the site to get caught up on the negative stuff that went down yesterday. I am dubbing today Terrific Tuesday nothing but positive news.

M-V-P, M-V-P, M-V-P: Ohio State's Amedeo Della Valle helped his Italian team win the Gold in the under 20 European Championship. Congratulations and way to represent Buckeye Nation Della Valle.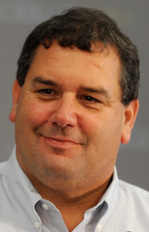 Stand up action: As I have reported to you before 12 year old Grant Reed Beat Michigan (his cancer). The story traveled all over and Michigan fans were even excited for Reed now it seems Michigan football head coach Brady Hoke has joined into the story. Hoke reached out to the Reed family and offered 4 tickets to The Game in Ann Arbor this year. Mr. Hoke that was a stand up move and I will be the first to say you are a class act.
Buckeye Diver: Junior Buckeye Diver Cheyenne Cousineau and fellow Ohioan Murphy Bromberg finished seventh in the FINA World Aquatic Championships yesterday.
Media Preseason B1G Champs: The Ohio State Buckeyes football team received 26 out of 27 first place votes from the B1G media. Not really shocking with the talent that is coming back for the 2013-2014 season and the talent Urban recruited. Can't wait till the season starts.
B1G Championship: Want to go to the Big Ten Football Championship game in Indianapolis? Tickets go on sale this Saturday.
Until next time Buckeye Nation…