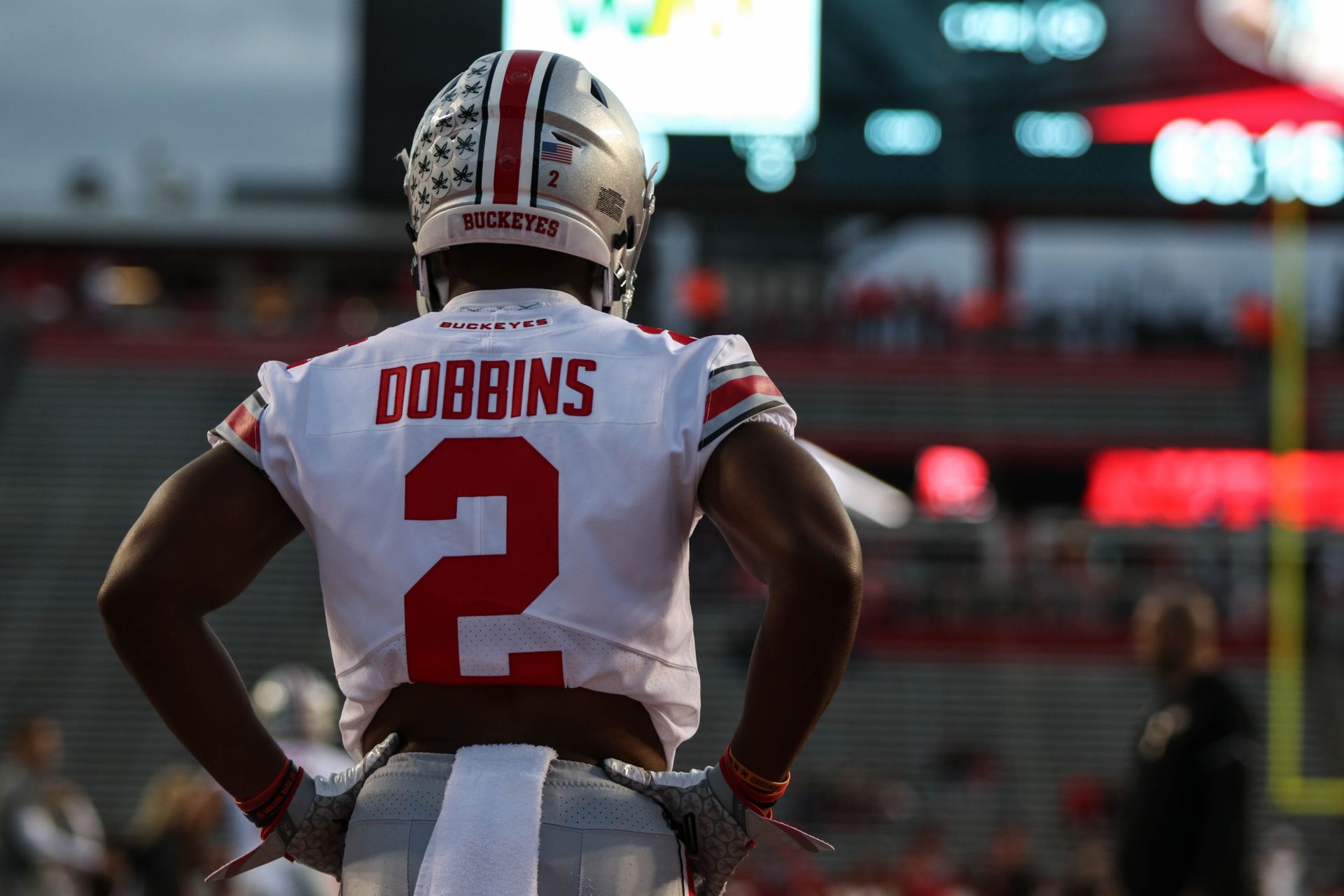 J.K. Dobbins is averaging 73.5 rushing yards per game and 5.4 yards per carry in Ohio State's first two weeks; which is decent by most tailback's standards. However, considering that Dobbins ran for 100.2 yards per game and 7.2 yards per carry last season, it is evident that he has not yet reached his potential with respect to statistical production. On the other hand, Mike Weber is averaging 7.2 yards per carry to this point in the season. Weber is also on pace to rush for over 1300 yards this season, which would be his best year yet for the Buckeyes.
Obviously, these statistics for Dobbins have to be taken with a grain of salt due to the fact that he has not played more than three quarters in either of OSU's first two contests. Not to mention, he is splitting carries with another running back who is also one of the three best backs in the Big Ten. Hence, Dobbins has not regressed as a player. He has just lacked the opportunity to have the explosive performance that fans are used to seeing from him. That trend can't last forever and I suspect it won't last past Saturday night in Dallas. Buckeye fans should expect Dobbins to have his first big game of the season on Saturday against a pretty good TCU defense. The Horned frogs have put an emphasis on pass defense to this point in the season, which has paid dividends for them. They have the 6th best total defense and the 8th best passing defense so far this season. On the other hand, their rushing defense is ranked 36th best in the nation; not terrible but not elite either. Simply put, Ohio State's 2nd ranked scoring offense and 12th ranked rushing offense, in a climate controlled dome, could prove to be overwhelming for TCU. The run blocking ability of Ohio State's offensive line and wide receivers will be an astronomical advantage when it comes to the Buckeyes imposing their will on TCU by controlling the line of scrimmage; and as Buckeye fans have all heard Coach Urban Meyer say time and time again, the game is won or lost at the line of scrimmage.
Lastly, this week will be Ohio State's first true test season of the season. Which means ultimately the load will be a little heavier, for clock management purposes, for OSU's tailbacks. Hence, barring a blow out in the first half, expect Ohio State's starters to stay in the game a little longer this week; meaning Dobbins will rack up more carries, yards, touchdowns, and his first breakout game of the year; while doing it all at home, in Texas.