Everybody outside of Columbus thinks that they know how this will go down.  However, the Fightin' Zook's…errr…Beckman's will undoubtedly rise to the occasion and play its best game of the season against Ohio State.  This is how it works when Illinois and Ohio State play.  It is like a college football bizarro world.   Like Danny Hope snatching defeat from the jaws of victory and still clapping like a boss.
I think most of us Buckeye fans know how this one is going to turn out.  It will be gut-wrenching.  It will be ugly (It would be uglier if it were in Memorial Stadium), but OSU will find a way to pull this out and maybe get an insurance touchdown mid-way through the fourth quarter.
Anyone that tells you this will be an easy game…they just don't know B1G football.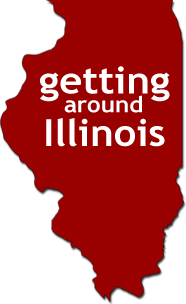 Previewin'
I would give all kinds of grief to the Illini fanbase, but they have enough problems.  Its football team is horrible, and they don't even have a good basketball team to look forward to in the wintertime.  I'd think that there is a contingent of Illini fans that would like get Zook back at this rate, which is basically say that a kick in the balls (Zook) is better than an "honest to goodness" punch in the face (Beckman).
Beckman will get the Illini back on track.  It will take some time.  Illini fans…look at Toledo this year…that will be you in about 2 years.  Godspeed.
When Illinois has the ball
Scheelhaase.  He is the Illinois offense, which isn't saying much for 2012.  The Illinois offense is terrible this year for whatever reason (UFM says it is the young wide receiver corps, so I'll believe him.).  It ranks 103rd in yard passing per game (184.9 y/g) and isn't much better at running the ball gaining only 132.5 y/g, which is 91st in the FBS.  Scheelhaase was more productive the last two years and has more interceptions (5) than touchdowns (4).  For as good as Scheelhaase has been the last two years, this has to be a disappointment to Illinois fans.  More of a disappointment than living in Illinois (and don't tell me you live Chicago…Bloomington-Normal isn't a freakin' Chicago suburb).  The running game is non-existent.  I don't see how Illinois is going to be able to move the ball on the OSU Defense, but this game is for the Illi-Buck so expect the unexpected.  Hankins and Co. on the D-line should have a field day if they decide to try and run, since the there is no way that OSU would play 10-yards off the Illini WRs right?
When OSU has the ball
Illinois is giving up 30 points per game.  In the last five games, the minimum amount of points given up was 31 points to offensively-challenged Wisconsin.  That defense made Michigan and Derpnard look like Oregon.  Lots of Shoelaces spoon-feeding on offense…and a lot of ole' defense.  The Illinois defense has a couple of decent players that can cause problems like Akeem Spence and rush end Michael Buchanan, but this wont be enough to keep OSU from scoring points.
Prediction
Barring any terrible B1G reffing (I'm looking at you Illinois 2007),  OSU starts slow (AGAIN) and falls behind early giving Illinois that glimmer of hope that will last until the 3rd quarter.  Miller and Hyde get their rushing yards and the Buckeyes grind out another win.
OSU 37-13
How you feel?